About Us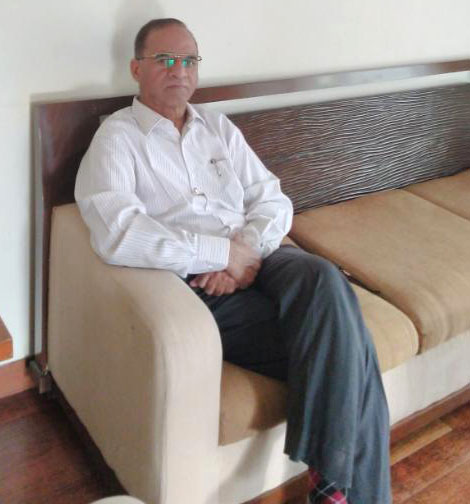 Our organization was founded by a group of committed social activists who were concerned about the inequalities prevalent in society. The group of activists conducted sporadic social welfare activities in semi urban and rural areas. In the course of their voluntary action, the activists realized that there is larger need for concerted and collective efforts to reduce the gap between the privileged and the lesser privileged sections of the society. Thus our organization was established as a Non-Governmental volunteer organization to cater to the unserved and under-served communities, with focus on the most vulnerable groups.
Since its inception, the society has been working towards social development and empowerment of the underprivileged individuals, to make them self reliant and capable to survive their lives without any outside support.
Our organization has been working in the core thrust areas of Education and Health. The organization has been working with a view to strengthen and add value to the ongoing work in the social development sector and to contribute in the nation building process. It works collectively by building a network with government, community, professionals, community based organizations and civil society organizations.
Mission:
Committed to provide excellent, affordable eye care services through dedicated team.
Vision:
To be a centre of excellence to provide quality health care Services in the field of Eye, ENT and dental for all sections of the society.
Objectives:
To provide economical and affordable health care facilities in the field of Eye, ENT and Dental.
Our Governing Body Members
List of Governing Body Members of "The Udhampur Rotary Eye & General Welfare Foundation Udhampur" w.e.f. 1st September 2012 to 31st August 2017.
Rtn. D. N. Sharma
Rtn. V. S. Raja
Rtn. Kamal Gupta
Rtn. Rajendra Sanson
Rtn. S. S. Kerni
Chairman
Sr. Vice Chairman
Vice Chairman
Secretary General
Finance Secretary
Rtn. Rajeev Gupta
Rtn Pritam Kotwal
Rtn. Puran Lal Sharma
Rtn. Surjeet Singh
Rtn. Manjeet Singh
Legal Advisor
Joint Secretary
Secretary/ Incharge Dental Section
Director Fund Raising
Director ENT Section